BIS

Barangay Information System
---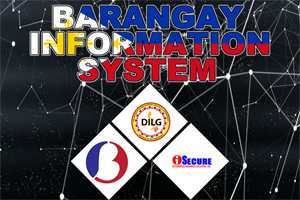 The Barangay Information System Software is capable of establishing Barangay Database and generating accurate and reliable statistics of the barangay such as:
• POPULATION DATABASE SYSTEM
Total Population of the Barangay
Age bracket, List of eligible voters, etc.
Gender, Religion, Occupati on, etc.
Zoning, Sitio, and Purok
Statistics of voting population per Barangay
Statistics of employed, unemployed, etc.
Statistics of permanent residence, temporary residence, etc.
And other information as defined by the Barangay.
• CLEARANCE SYSTEM
Provide automated issuance of Individual Clearance, Business Clearance, TODA Clearance and other Certificates.
Automated issuance of Community Tax Certificate (CTC).
• BARANGAY JUSTICE SYSTEM
• Monitor and summarize the following:
List of complainant
Status of complaint
Type of complaints
Complaint/dispute already accomplished, on-going and pending cases
• BARANGAY ID SYSTEM
• BARANGAY REPORTS
Our Mission
We strongly adhere towards adaptability, integrity, and quality service.

Adaptability — Breaking new ground in the business world by providing innovative solutions to attune our consumers need with everyday demands.

Integrity — As we are in strict adherence to incorruptible code of values that will keep every cent you entrust to us.

Quality Service — In making everything work together to deliver our promise to you.