CMS

Central Monitoring System
---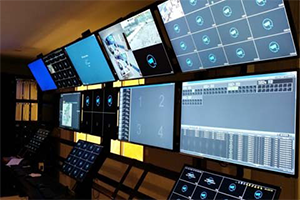 The Command and Control Center (C3) is the nerve Center of the iSCADA activities and operates at two different levels. One would be to interface and coordinate with national and local agencies and other stakeholders to prepare and mitigate risks associated with natural and man-made disasters. The other would be to have resource allocation information available for first responders and volunteers to react and coordinate timely, adequately and appropriately in the face of disaster. The information collected from the field would not only be used to evaluate and coordinate tactical actions, but would also be the data that other agencies would need and use if the disaster developed into one larger than the local system could handle, bringing to mind the recent typhoon Yolanda. Knowing what resources are available locally, regionally and/or nationally is crucial at the onset of any disaster. Additionally, other agencies might have data that would be useful to the local system to be used in the first response scenario that they could provide. All data needs to be in a format that would be passed back and forth seamlessly so that all involved would have current data that would expedite deploying resources during and immediately after the disaster.
General Software Specifications
Programmable for any integration of new devices, protocols and other third-party applications (both analog and digital).
Upgradeable every time there will be enhancements on the said software
Customizable and ready for other modifications based on government requirements.
Able to customize mobile apps and system apps within the project implementation after identifying all the requirements using a rapid development tool for Software and Firmware
customized apps available in Android and iOS with the project implementation.
The system to be installed and used are free from infringement on the copyright or other intellectual property right of the software developer, company and/or owner
Scalable for future expansion requirements
Include at least 10 user licenses and comprehensive training and product knowledge transfer
Data communication: services all data transfer requests securely, reliably, and quickly.
Can be integrated with local, regional & national agency, monitoring & reporting system (ex: PAG-ASA, Project Noah Integration)
Customized License Application already available and compatible to Adroid and IOS Mobile units.
Formulate analytic reports and a systematic approach to identifying, assessing and reducing risks of all kinds associated with hazards and human activities
The System has artificial intelligence specially in defining the level of alerts for Flood and Rain.
It has Supervisory Control and Data Acquisition.
Integrated with the RTU( Remote Terminal Units) and PLC(Programmable Logical Controllers)
Supervisory System, RTU & PLC are connected with communication infrastructure such as License and unlicensed wireless and Fiber optic telemetry and direct wired telemetry.
The system was interfaced to field devices that would enable the control system to bring analog data from instruments and discrete data from motor starter contacts, alarm and status devices.
Automatic Control, monitors process status, executes control logic, turns devices/motor on and off.
The system has operators interface, presents information to the Command Center and allows them to make control actions by changing set points, turning automatic control strategies on and off and manually controlling the devices and equipment's when necessary.
The system has Alarm and Event Reporting such as 8 Seconds Video Notification and must be available in Server Operating System and Mobile Applications. The system would alert the Command Center operators to critical problems, requires problems to be acknowledged, and make a permanent record of alarm and key events for future analysis and trouble shooting.
Specific Modules of the System
City Flood Monitoring System
Real time monitoring of the water level in the river and flooded areas using the Automated Weather Station consisting of the Automated Rain Gauge and Water Level Gauge.
Historical Flooding

Each stations must Archive history of flood records not less than 2 years.
Quantitative flood forecasts are issued when moderate flood levels are likely to be exceeded at a certain river/ flooded area
Accurate Measurement of River height and Rain Fall.

Flood Warnings and Bulletins - Flood Warnings and River Height Bulletins and updates to be disseminated via:

Early Warning Sirens
P.A. and Paging Systems
Digital Bulletin Boards
Radio
First Responders -These include the Local Executives, DRRM, CCPO, BFP, Volunteers and Stakeholders.
National Agencies, Internet, Telephone Weather

Flood Classifications: Each river height station has a pre-determined flood classification which details heights on gauges at which minor, moderate and major flooding commences. Other flood heights may also be defined which indicate at what height the locality becomes affected by floodwaters.
The base station Server collects the data and has software and Mobile Applications that displays it in graphical and tabular form. The data is transmitted to the C3 of Disaster Risk Management Center where it is used in hydrologic models to produce river height predictions during times of heavy rain and flooding.
Street Activity Monitoring System – 24/7 monitoring and CCTV video surveillance of vehicular and pedestrian traffic to help manage traffic, deter crime and/or its resolution, and give real-time support to disaster risk reduction and management efforts. The system should be able to passively record and play back video at certain intervals, be actively monitored by security personnel, or use a combination of these methods.
City IP Public Address / Paging System / Public Digital Bulletin Board - public address system with a distributed architecture across a wide geographic area. Centrally controlled by the C3 or thru mobile phones.
City Disaster Risk Management Event Display- Display real time Rain Fall and Flood Alerts. This includes Video Validation and Data from the automated early warning devices. •Wind Speed and Direction Sensor with mobile applications
Automated Mobile Command Center - for Operational Continuity in the event of widespread disaster similar to typhoon Yolanda, the October 2014 earthquake and the 9-11 terrorist attack in the U.S., a mobile C3 shall be deployed to serve as back-up to the main C3 with real-time data residing on both systems. This shall enhance the imperviousness and robustness of the city's command and control at a time it is needed most.
Our Mission
We strongly adhere towards adaptability, integrity, and quality service.

Adaptability — Breaking new ground in the business world by providing innovative solutions to attune our consumers need with everyday demands.

Integrity — As we are in strict adherence to incorruptible code of values that will keep every cent you entrust to us.

Quality Service — In making everything work together to deliver our promise to you.